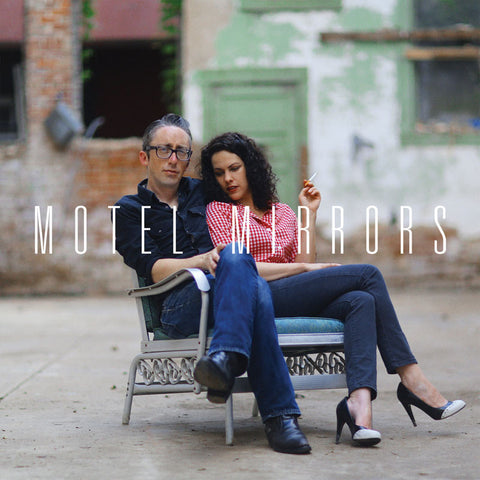 Motel Mirrors (2013)
There's something strange yet familiar about Motel Mirrors—like an old photograph of a place you think you know, but don't quite remember having visited.
If the collaboration was obvious to LaVere, the style was obvious to Keith: he wanted to emulate the classic 50s and 60s country duets — George Jones and Tammy Wynette, Conway Twitty and Loretta Lynn. The two dove into their respective record collections, searching for songs they could make their own.

Three covers — Mickey & Sylvia's "Dearest," "Your Tender Loving Care" by Buck Owens and Susan Raye, and Red Foley's "As Far As I'm Concerned" — blend seamlessly with originals by Keith and a co-write for the pair, "That Makes Two of Us."

Timeless is a good word for it. If you put the needle down and close your eyes, you might mistake yourself for being somewhere else. At another time, in a different town. In a bar, listening to a band of strangers, whose voices are at once, both fleeting and familiar.
---
---